How to Cancel your Subscription Box 
Follow our guide to cancel your subscription.
Step 1
Click on the 'account icon' and login to your subscription account.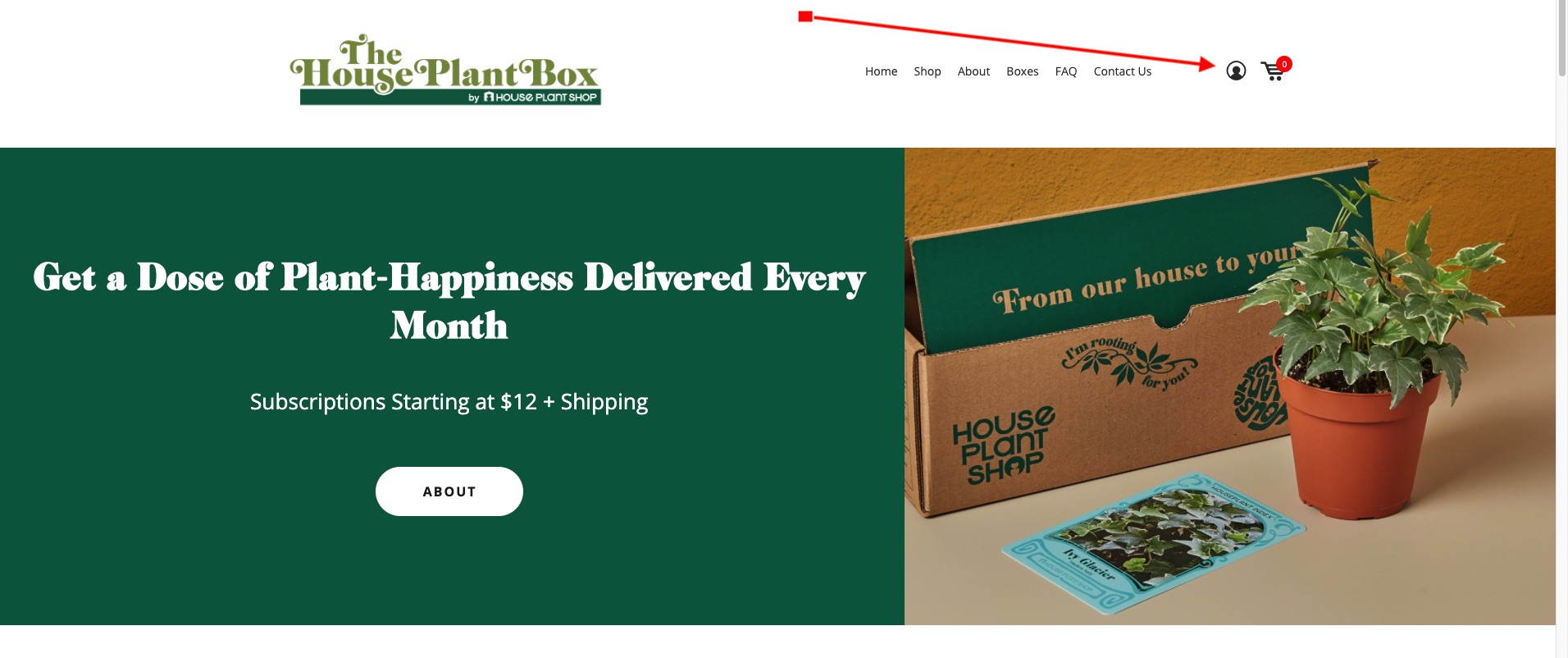 Step 2
Click 'Manage' under your subscriptions.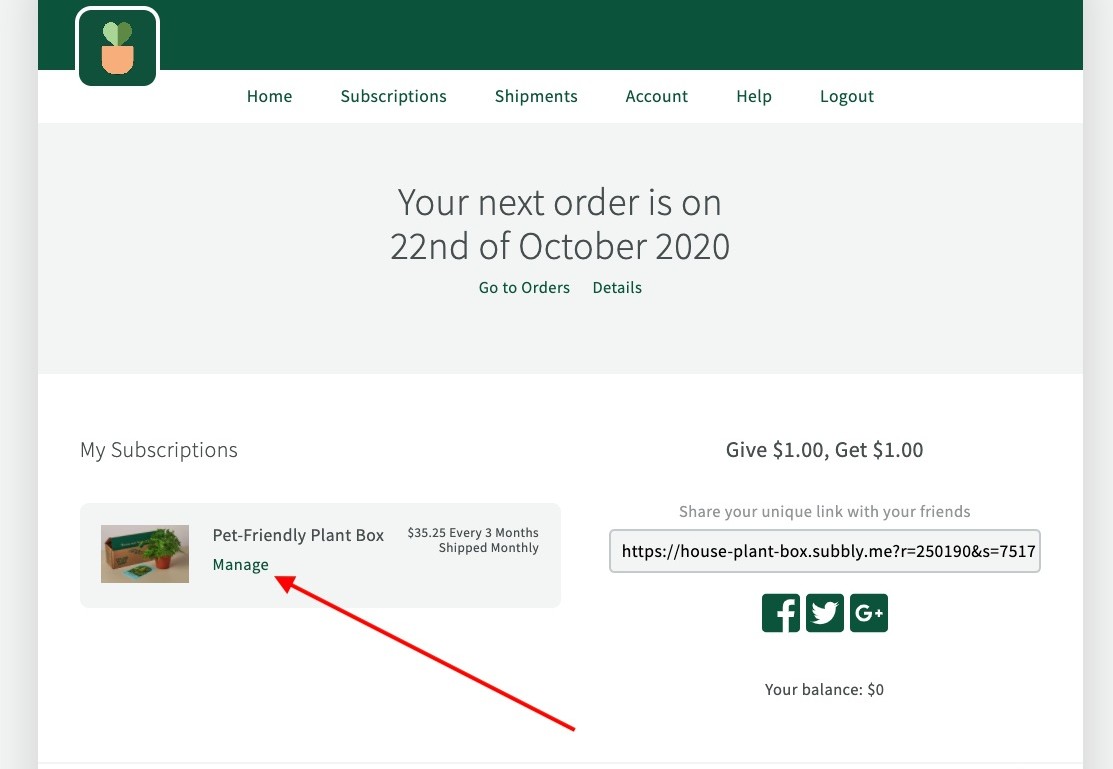 Step 3
Below Billing Details - Click 'Subscription Settings'.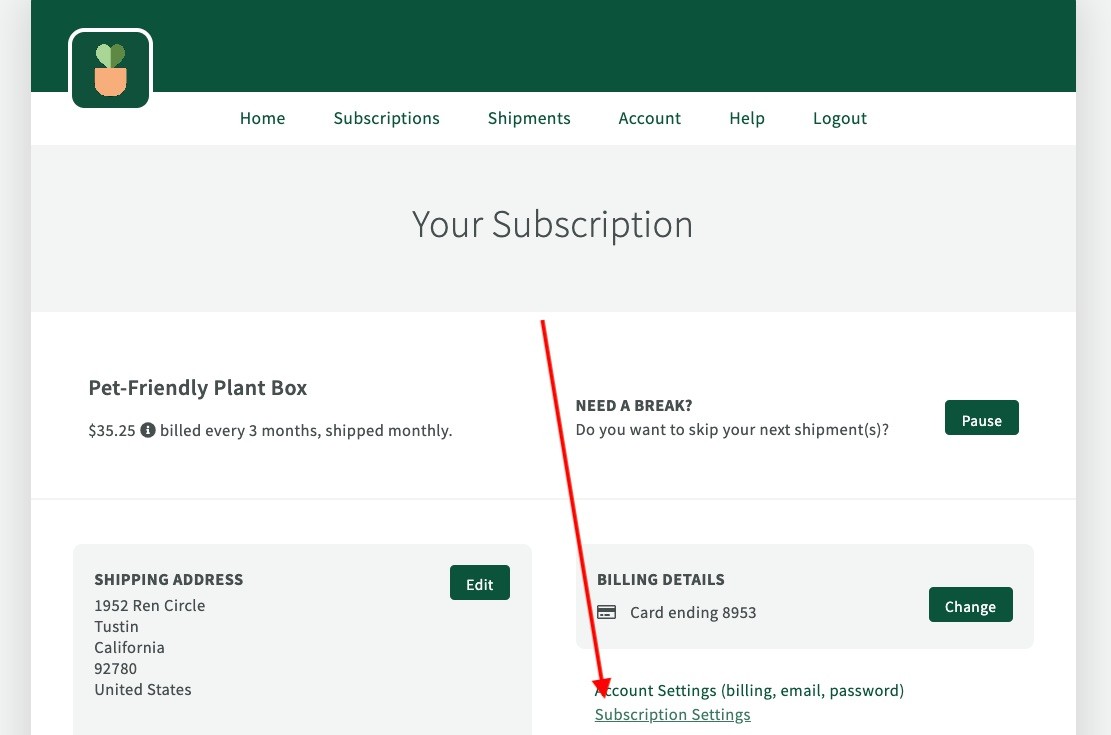 Step 4
Click 'Cancel Subscription' - You will get a confirmation email after the cancellation has been completed.